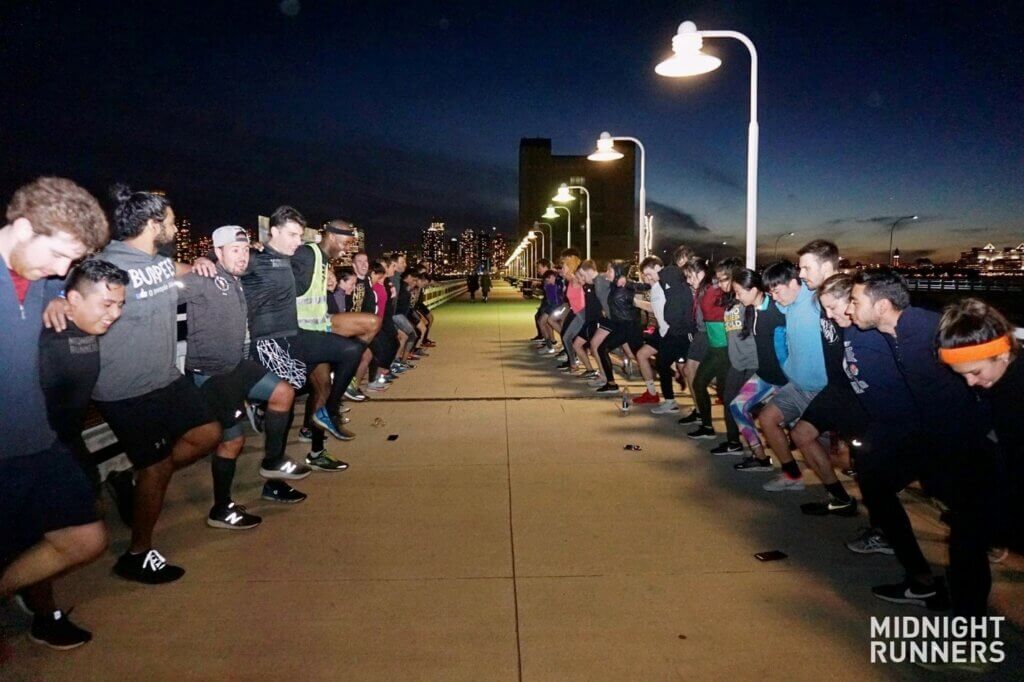 Without a doubt, running clubs run this city- we know it, they know it. We wouldn't be able to have our races without them! That's why we wanted to give them the opportunity to introduce themselves. This week we are kicking off the NYCRUNS Club Spotlight series by highlighting Midnight Runners. The NYCRUNS Club Spotlight series will take a look at the diverse running clubs of New York City and celebrate the unique ways that they contribute to fitness and community across all five boroughs.
Jeremy Mink is the City Co-Lead of Midnight Runners along with Anthony Vanky. He's from Cortland, Ohio and currently lives in Brooklyn, New York.
How did you get involved with Midnight Runners?
I have been running with Midnight Runners since March 2019. My friend invited me to a 10K Bootcamp and promised I would love the energy and camaraderie, and she was right! Currently, I serve as City Co-Lead along with Anthony Vanky.
What is Midnight Runners about?
Midnight Runners is about creating an open space for people to come together in the greatest cities around the world, and we prioritize fun and community.
To ensure our events are shared social experiences, we always run with music! Our captains carry speakers and make sure everyone enjoys our playlists, which celebrate other great cities and keep us connected with our family around the world. It's never just about running.
Where does your club run? Which is your favorite running route?
On Wednesday, we run a 10K Bootcamp on the Hudson River Greenway, starting and ending at Pier 25 (with nearby bag check). Not your traditional group run, we gather everyone, regardless of pace, at every mile mark to complete Tabata-style bodyweight exercises. This way, we keep the group together; the slowest runners are never more than a few minutes behind the fastest.
On Saturday, we run longer distances across Manhattan, Brooklyn, Queens, and The Bronx.
My favorite running route is our Two Bridges long run: 13 miles, with the added challenge of the Brooklyn and Manhattan Bridges!
How does Midnight Runners give back to the community?
Each year, Midnight Runners partners with 1% for the Planet and donates all money raised from a 24-hour global running event, Midnight2Midnight. Here in NYC, we host monthly social events and fun runs like taco runs, pizza runs, and ice cream runs. And, once guidelines permit spectators at races, expect to find us in the crowd with banners and speakers, cheering on all runners!
We know it's a tough choice but… which NYCRUNS race is your favorite?
Spring Fling 10K (beautiful yet challenging course).
Tell us about your group traditions!
Each Wednesday, one exercise stop is unique: think Burpees, planks, and squats to the tunes of "Tubthumping" and "One More Time".
Following each Saturday long run, the group gathers for brunch, typically at a local diner (on hold during COVID).
If you are interested in staying informed about Midnight Runners, follow them on Facebook and Instagram or check out their website.
If your club is interested in being featured in our Club Spotlight series, please email us at theteam@nycruns.com.