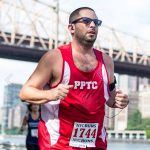 Steve Lastoe, Founder & Chief Executive Officer. A career middle-of-the-pack runner, Steve founded NYCRUNS in 2009 because he thought there was a need for a running calendar that focused on the New York Metropolitan area. He had absolutely no idea where that idea was going to take him but is committed to building a company that provides good careers for people who want to put on the best running events in NYC, while developing the NYCRUNS Brooklyn Marathon & Half Marathon into one of the world's most popular races.
Steve lives with his wife Stacey, a few blocks from Prospect Park in Brooklyn where their dog Odie regularly shows him up by running laps around him. In his spare time, he snowboards, plays softball, spends an inordinate amount of time smoking meat in the yard, and endures being a huge fan of the New York Mets. He has been known to podcast.
---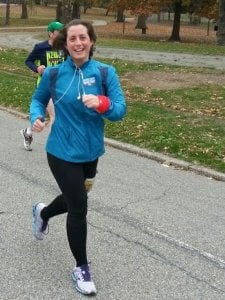 Michele Gretano, Chief Operating Officer. A former running enthusiast, Michele completed over 40 half marathons before focusing exclusively on Weightlifting and CrossFit. She joined the team at NYCRUNS in 2013, quickly learned all the aspects of running operations for the company, and eventually became Director of Operations. Now, as COO, Michele supervises HR, customer service, and volunteers; manages legal, finance, and insurance; and coordinates everything from sales to cause partnerships to T-shirt orders.
In addition to her work at NYCRUNS, Michele owns and manages CrossFit Bridge & Tunnel and volunteers as a rescuer and foster parent with Cats of Meow York
---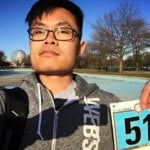 Songyi Ma,  Chief Technology Officer. While he spends most of his time improving our online platform from our Malaysian branch, Ma occasionally visits New York to win his race. His favorite race? The Queens Half!
Ma is probably the least experienced runner on the team but one day, he plans to run an actual marathon as his beloved wife and daughter cheer for him at the finish line.
---
Teej Matchhar, Event Manager. Born in India and raised in Brooklyn, Teej began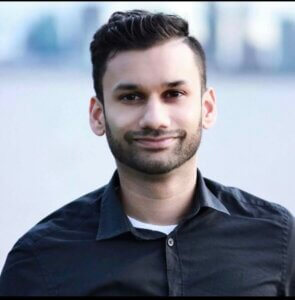 working in the event industry shortly after graduating from SUNY New Paltz. He now lives in Queens where he enjoys boxing, bike-riding, and trying out new restaurants in his spare time. He is also a certified yoga instructor.
Among many other event management roles at NYCRUNS races, Teej oversees the Expo for the NYCRUNS Brooklyn Marathon & Half Marathon.
---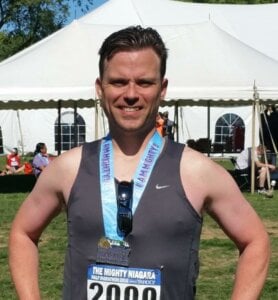 Patrick Huntoon, Senior Event Specialist. Originally from Niagara Falls, Patrick has over 20 years of sports and event management experience, working in professional hockey, baseball, basketball, soccer, lacrosse, and NASCAR stadiums and arenas across the country throughout his career.
Patrick started out running NYCRUNS races, then volunteering for them, and now you can find him directing NYCRUNS athletes to their start/finish lines, in between helping set up and break down the courses. He's run a handful of 5 and 10Ks and about 12 half marathons, but would love to add a triathlon to that list of accomplishments.
Patrick lives in Greenpoint, Brooklyn with his girlfriend, where he cheers for the Buffalo Bills and the Buffalo Sabres (as hard as that can be sometimes!). He never turns down a chance to tour a brewery, distillery, chateau, or orchard.
---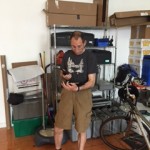 Michael Balbos, Senior Event Specialist.  A veteran of over 300 races, including 18 marathons and numerous multisport races, Michael has retired from running competitively and can now be found most mornings running the trails of Prospect Park with his chocolate lab Blossom.
Once upon a time, he was one of the very first people to "Join" NYCRUNS and was also our very first client.
---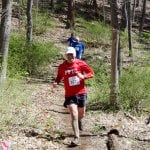 Geoff Vincent, Senior Event Specialist. Geoff's been running and racing in the New York area for over 40 years. A one-time regular of the road racing scene, these days he prefers to indulge in trail running when the opportunity arises.
Besides spending weekends out on the course placing mile markers or riding lead bike, Geoff's day job finds him working for the State as an applications trainer. A big craft beer aficionado, Geoff lives in Kensington with his girlfriend Shana (who he met through running).
---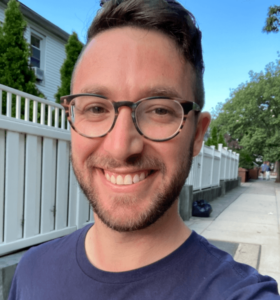 Jason Siegel, Senior Event Specialist. Jason is a native New Yorker who started running in his introverted teens when he moved to rural Oregon and saw an ad for a running group in the town's newspaper, The Sisters Nugget. While he's not the fastest, he still runs 5Ks and ultra-marathons, trail runs, and tower runs with a smile on his face. He thinks it is supremely cool that we get to help create events that support and inspire the multifaceted goals of runners in our community. Make his day and let him know post-race what the race meant to you.
Jason is a Brooklyn-based psychotherapist in private practice, a swing dance instructor, an avid hiker, a generalist nerd, and a volunteer with many great non-profits around racial justice, bail reform, disaster response, homelessness, abortion rights, and kayaking.
---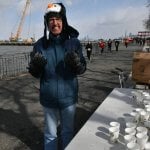 Douglas Olney, Course Manager. Doug first took up running while in high school in the mid-1970s and then ran cross-country and track at the Division III collegiate level.  Over 40 years later, Doug is still at it, although these days races are run more for participation rather than competition.
After getting up bright and early to set up your NYCRUNS event, Doug is most often found out on the race course, leading the pack on his bicycle, working at a water station, providing course directions, or taking on any other task dreamed up by the event directors!
---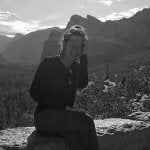 Calley Jastrow, Event Specialist. Calley Jastrow, a native to the great state of Michigan, has literally planted her feet here in NYC. Calley is enthusiastic about  clocking the mileage and going on adventure runs through different boroughs, cities, and states. A firm believer that you can run outside in every type of weather, she loves encouraging others to find the purity and joy in running. When she isn't taking off on a distance day or cheering for other runners on the sideline, you can find her designing for a private label fashion company in the heart of the city.