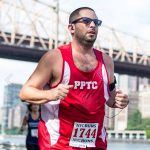 Steve Lastoe, Founder and Race Director. A career middle of the pack runner, Steve founded NYCRUNS in 2009 because he thought there was a need for a running calendar that focused on the New York Metropolitan Area. He had absolutely no idea where that idea was going to take him but has enjoyed the journey immensely.
Steve lives with his fiancee Stacey, a few blocks from Prospect Park in Brooklyn where their dog Odie regularly shows him up by running laps around him.
---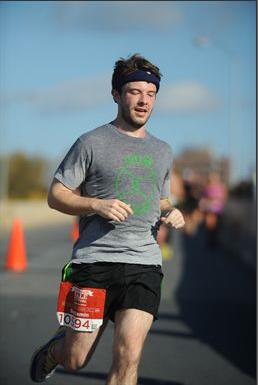 Ben Rist, Director Of Operations. Ben was involved in both the professional and recreational worlds of running for several years as a marathoner, coach, official, event manager, and timer back in his home state of Ohio. After taking a brief hiatus, he found his way into the open (but slightly sweaty) arms of NYCRUNS.
As lead timer at many of our races, your PR is in his hands but he has no shame about accepting bribes. If you get a warm, ambiguous feeling that might result from Midwestern hospitality after emailing us, it was probably Ben that responded.
---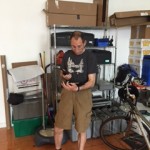 Michael Balbos, Client Relations Manager.  A veteran of over 300 races, including 18 marathons and numerous multisport races, Michael has retired from competition and can now be found most mornings running the trails of Prospect Park with his chocolate lab Blossom.
As Client Relations Manager for NYCRUNS he is responsible for responding to far too many emails and dealing with much of the day to day operations at NYCRUNS.
Once upon a time, he was one of the very first people to "Join" NYCRUNS and was also our very first client.
---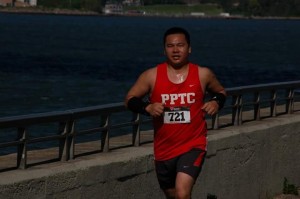 David Chen, Event Logistics Manager. David has been involved with endurance sports for the past 15 years. In recent years, he's been most passionate about running and dragon boat racing,   and he's looking forward to getting back to the competitive level.
He also loves spending  time  with his wife Enid & two kids Iverson & Jase.
---