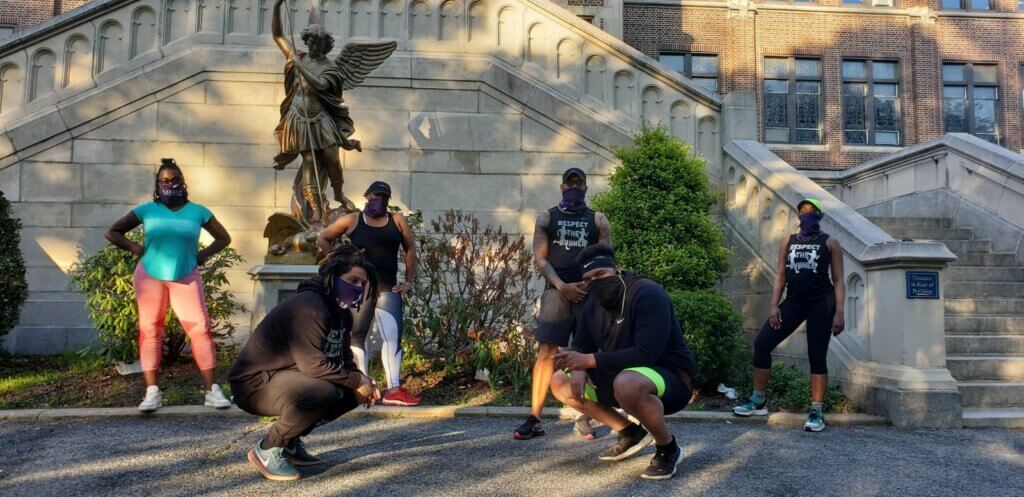 Without a doubt, running clubs run this city- we know it, they know it. We wouldn't be able to have our races without them! That is why we wanted to give them the opportunity to introduce themselves. This week we are continuing the NYCRUNS Club Spotlight series by highlighting Respect the Runner. The NYCRUNS Club Spotlight series will take a look at the diverse running clubs of New York City and celebrate the unique ways that they contribute to fitness and community across all five boroughs.
Noel Campbell was born and raised in the North East part of the Bronx. He currently still lives in the same area, about 3 blocks from his childhood home.
How did you get involved with Respect the Runner?
I am the founder of Respect the Runner. As I was training for various races, including marathons, I needed other people to run with to motivate, encourage, and train with me. Unfortunately, all the running crews that they had out there were not in my part of the Bronx, so a lot of the running that I was doing was on my own in my neighborhood.  I reached out to friends who wanted to run as well and started meeting up with them to do long runs.
What is your club about?
We wanted to bring awareness to this part of the Bronx community about the exciting benefits of running, especially the health benefits. I felt that my neighborhood has been missing out on the world of running. From the camaraderie of achieving health and running goals together to actually running road races.
Where does your club run? Which is your favorite running route?
Respect the Runner runs primarily in the Northeast (Wakefield) section of the Bronx. We would usually meet by the campus of Mt. St. Michael Academy, due to the perimeter of the school being about a mile long. This is our favorite running route.
How does your club give back to the community?
On occasion we partner with and support local organizations to assist with food pantry donations. We also work with small groups about educating them in regard to their health and wellness.
We know it's tough but…which NYCRUNS race is your favorite?
So far, the Queens 5K has been the highlight of our running group for this year. Although we ran it virtually, we did it on the same day as the actual race in Corona Park.
Do you have any group traditions? What is your favorite post-race tradition?
We hold monthly running challenges. At the beginning of every month, we decide on what our running challenge will be. Currently we are challenging members to run at least 50 miles for the month. Post-race tradition has to include brunch! We always reward ourselves by finding a local brunch spot to go to.
How can people stay informed about what your running club is doing?
We can be followed on Instagram at @respecttherunner_bx or by email respecttherunnerbx@gmail.com.
If you are interested in being featured in the NYCRUNS Club Spotlight Series, please send us an email at theteam@nycruns.com