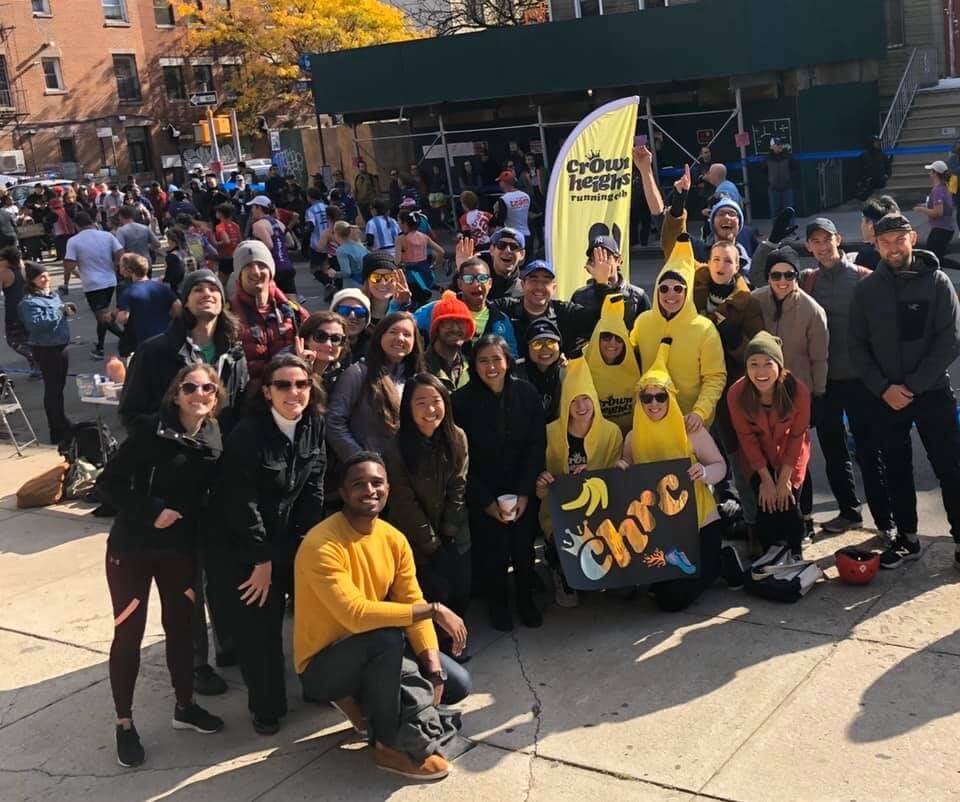 Without a doubt, running clubs run this city- we know it, they know it. We wouldn't be able to have our races without them! That is why we wanted to give them the opportunity to introduce themselves. This week we are highlighting Crown Heights Running Club. The NYCRUNS Club Spotlight series will represent the diverse running clubs of New York City and celebrate the unique ways that they contribute to fitness and community across all five boroughs.
Jimmy Nunciato is originally from Buffalo, NY but he lives in Crown Heights Brooklyn now.
How did you get involved with your running club?
I showed up to a Friday Five run in Summer 2016 and have been hooked ever since.
How long have you been running with CHRC?
Currently I act as a run leader for Friday morning and Saturday morning runs, as well as being the committee lead for our Marketing and Communication team.
What is your club about?
Mission: We unite our community and inspire them to achieve their fitness goals. Vision: Making our community run better. Together.
Where does your club run? Which is your favorite running route?
We are grateful to have Prospect Park in our neighborhood backyard and so many of our club runs are there. However, our long runs take us all over NYC. Personally, I love running on the Manhattan bridge! I try to run it once a week.
In what ways does your club give back to the community?
We love to give back to the community where we live and run! From volunteering with the Prospect Park Alliance to help keep Brooklyn's Backyard beautiful, to working with community groups and delivering meals, to offering training programs for new runners, we are always trying to get to know our neighbors and make our community better. Lastly, we are proud to support the empowerment of young women through partnerships with Girls On The Run NYC.
We know it's a tough choice… which NYCRUNS race is your favorite?
Oh! I love the NYCRUNS Verrazzano Half Marathon, but I am also partial to the NYCRUNS Brooklyn Marathon & Half Marathon, especially because Crown Heights Running Club has volunteered at Mile 3 for the past several years!
Do you have any group traditions? Tell us your favorite post-race tradition!
We have many group traditions that include a Brooklyn Marathon & Half Marathon celebration at Spumoni Gardens and an annual Dyker Heights Lights run. Perhaps our most famous tradition is the "bunches" of running bananas you see during races. My favorite post-race tradition is a bagel and a beer! Haha!
How can people stay informed about what CHRC is doing? 
We have a website that is going to be re-launched; crownheightsrunningclub.nyc. If you click the "Join" section on our website to fill out the form, you will be invited to our Slack group where we are able to connect on the daily for all things Crown Heights Running Club.
You can also follow us at @crownheightsrunningclub on Instagram.
If you are interested in being featured in our Club Spotlight series, please email us at theteam@nycruns.com