Race Calendar
City of Yonkers Marathon, Half Marathon, 5K
October 18, 2015
Start time: 8:00 a.m. start. Race-day packet pickup begins at 6:00 am.
Yonkers
Address: Van Der Donck Street Yonkers, NY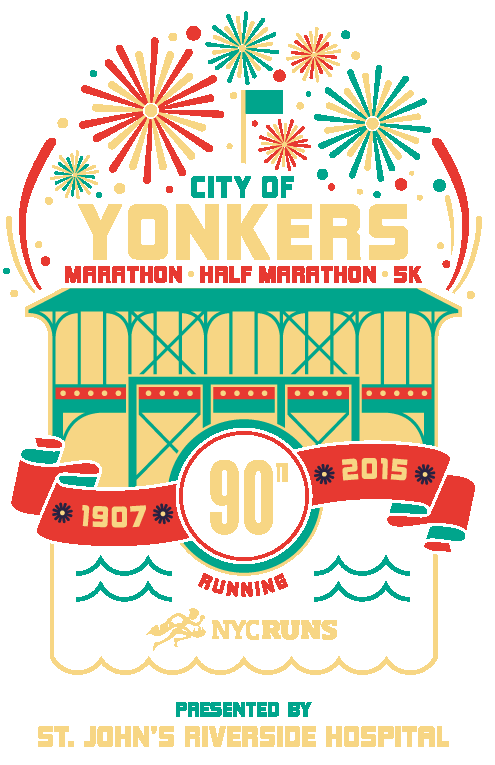 Join the City Of Yonkers & NYCRUNS as the historic Yonkers Marathon turns 90 and kicks off a brand new era with new courses, an expanded post race party, and world class amenities, as the rechristened City Of Yonkers Marathon, Half Marathon, & 5K!.
Yonkers is not only one of the oldest marathons in the world, it's one of the oldest road races period, with a long and storied history. The new one loop marathon course takes runners all over the city, the revamped half marathon course maximizes the downhill (believe it), and the brand spanking new 5K will allow runners of all ages and abilities to test their fitness.  The fun doesn't stop when you cross the finish line either – the expanded post-race festival centered  around Van der Donck Park should be an epic party.
Yonkers has been getting rave reviews on sites like Marathon Guide for years. It's a one of a kind running event with the very best amenities – if you're looking for a fall marathon or half marathon in the New York metropolitan area, or just want to check out a great new 5K you won't be disappointed.
Course: Courses will be USATF Certified and the marathon is a Boston Qualifier. The course maps herein will be finalized in September but are largely accurate.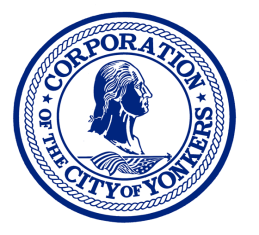 Race Cap & Time Limit: 
This race is currently capped at 1500 runners. The official time limit is 5 hours but as a rule of thumb the last thing we unplug is the finish line mat – take your chances over 5:00.
Awards: Awards and prize money will be given to the top three male and female runners overall in each race as follows: $250 for 1st Place, $100 for 2nd Place, and $50 for 3rd Place. Awards will be also be given to the top three male and female finishers in each ten year age group.
Packet Pickup:  There will prerace packet pickup in NYC and Yonkers. There will be race day pickup until 7 AM.
Amenities: A great technical race shirt and an amazing finisher medal will be included. Bag check and toilets will be provided.Bagels, spreads, and fresh fruit will make up the usual great NYCRUNS post race spread.
Public Transportation Directions: Take Metro North's Hudson line to Yonkers. Metro North train service from Grand Central takes 26-31 minutes at most times. Please check MTA Trip Planner for up to date and detailed mass transit directions.
Driving Directions: Parking is limited, we encourage you to use mass transit.  From Saw Mill River Parkway Northbound and Southbound Exit 5, Yonkers Avenue West. At end of exit, turn right onto Yonkers Avenue. Follow for about 2 miles, becoming Nepperhan Avenue. Make right onto Riverdale Avenue. In a 1/4 mile, make a left onto Dock St and then a right on to Atherton. Free parking lot is at end and available until 7:00 AM when Dock St. closes. Alternate Parking (paid): Take Nepperhan Avenue to Buenavista and make a right. Lot is on Buenavista.  Please check Google Maps for additional information.
Cost: The marathon will be $60.through 5/31, $70.00 through 9/15,$80.00 until online closes and $100. in person (if available). The half will be $50. through 5/31, $60.00 until 9/15, $70. until online closes and $80. in person (if available). The 5K will be $35. through 9/15, $45. until online closes, and $60. in person (if available).
NYCRUNS Marathon Challenge Event: For some of you, 26.2 is clearly not enough. You've got to get out there and prove yourself again and again. This winter, you will have a chance. Complete all three marathons NYCRUNS produces and you will win something…pretty darn cool. We're not telling you what, nope. Astute observers will note that there are halves in Central Park and Yonkers, as well as a 5K in the latter. These do not count, 26.2 miles or bust!
The standard no-refunds, no-deferrals, no-transfers policy applies, unless you are signed up for the NYCRUNS membership program.