Race Calendar
NYCRUNS Mothers Day 5K & 10K
May 14, 2017
Start time: 5K: 8:30AM | 10K: 9:30AM
Firefighters Field, Roosevelt Island
Address: Firefighters Field Roosevelt Island, NY
---
**Online Registration has now closed. Raceday registration will be available beginning at 7:30am at the festival area**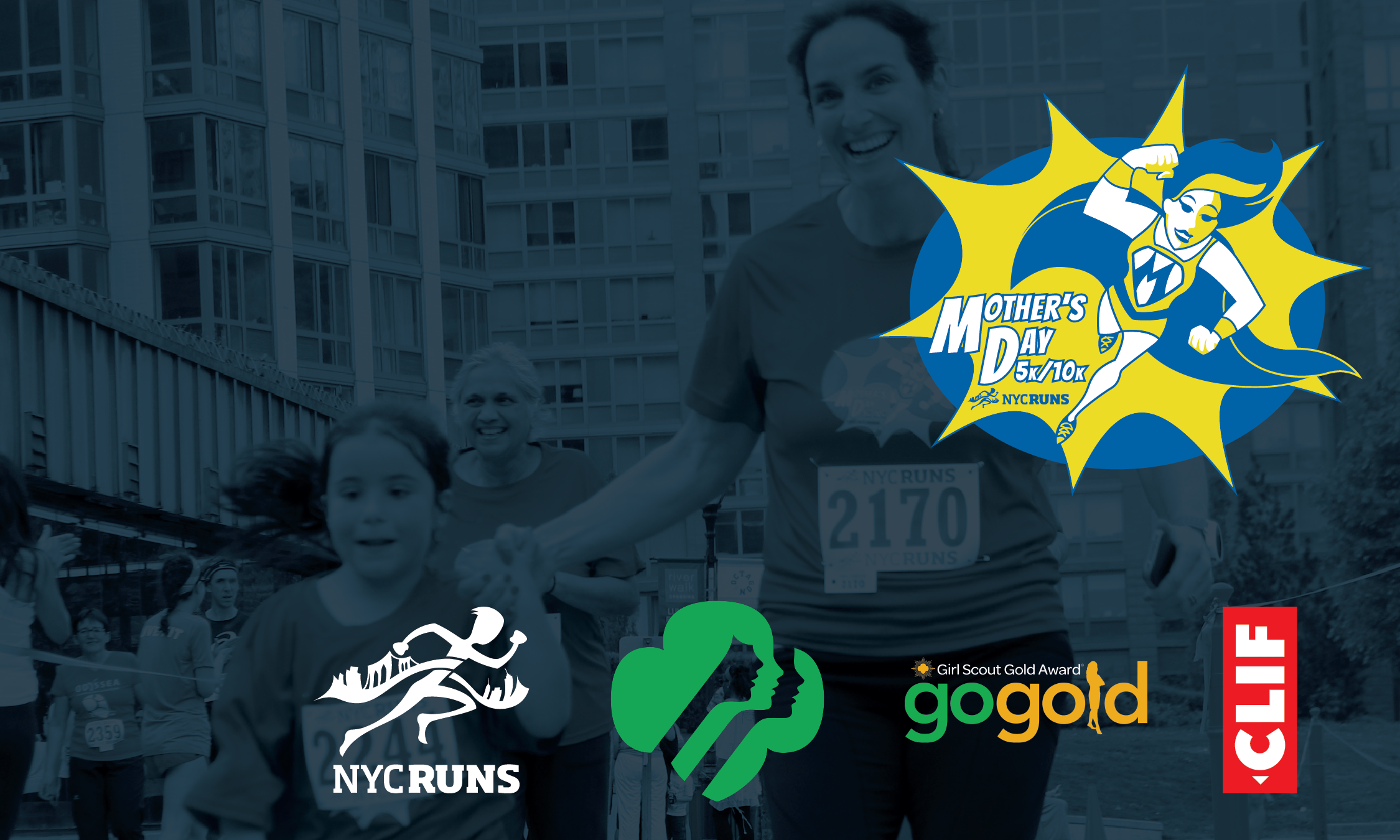 We love our moms and we know you do too, so what better way to celebrate than with a race in their honor? Of course everyone is welcome to participate, and all ladies will receive a flower at the finish!
---
PARTNER PROGRAM
Safe Saturday is a program that helps at-risk Native American children in one of the poorest areas in the country.  The program operates at the Eagle Butte School on the Cheyenne River Valley Reservation in South Dakota. The school only has four days of school a week, so they have three days off for the weekend rather than two. The students are more likely to become involved with drugs, gangs, alcohol, and other risky activities due to the long weekend. Thus, the school has set up a Safe Saturday program to combat this issue.
Safe Saturday is a day where the students are brought to the school on Saturday to do non-academic activities. These include arts and crafts and organized sports, and since those have been taken out of the budget at the school, this is their only chance for exposure to those activities at all. The problem is that the school doesn't have enough money to buy art supplies and sports equipment. That's where we (and you!) come in. Hawkwing, Lucy Fitzpatrick of Girl Scout troop 1033, and NYCRUNS have partnered for Lucy's Gold Award Project to raise funds and awareness for the Safe Saturday program.
Please donate to our GoFundMe page or donate directly when you register to help raise money so that the school can get art supplies, full-sized basketball hoops, and two full-sized soccer goals. Thank you so much for all you support! See you on race day!
---
COURSE
If you haven't raced at Roosevelt Island before, you're in for a treat. Fast, flat and with one of a kind views of Manhattan, Queens, and beyond: you're going to have a blast!
---
AMENITIES
Bag check and toilets will be provided. The giveaway for this race will be a great tech t-shirt (note: sizes are guaranteed – if we don't have your size at the race, email theteam@nycruns.com with the race name, your name, size and address and we'll reprint and ship your shirt to you). Water and Gatorade will be available on the course, and Clif Bar products, bagels, spreads, fresh fruit and more will make up the usual great NYCRUNS post race spread. We'll also have a flower for all ladies– mothers and otherwise– who cross the finish line!
---
PACKET PICKUP
Race day packet pickup will be available near the start line beginning at 7:30 AM.
---
BIB MAILING
If registering on or before 4/21 you can choose to have your bib mailed to you for an additional fee of $15. You must choose this option when registering and the bib must be mailed to the address you enter at that time. Shipping to domestic US addresses only. Note that shirts will not be mailed, they will be available for pickup at the race.
---
COST
See chart below. NYCRUNS members receive a 10% discount, race deferral rights, and other perks. Race day registration (if available) is cash or credit, no checks please. Register early to make things easier for us and cheaper for you!
| | | |
| --- | --- | --- |
| | | |
| Through 4/16 | $30 | |
| Through 5/7 | $35 | |
| Until online registration closes | $40 | |
| Race day (if available) | $50 | |
---
RESULTS,  AWARDS, FINISH LINE PHOTOS & VIDEO
Results will be emailed as they become available. There will be no printed results posted. The final results email sent a few days after the event will include instructions for claiming overall and age group awards.
Awards will be given to the top three male and female runners overall in each race. Age group awards in the 5K will be awarded to the top three in each the following age groups: 9 and under, 10-14, 15-19, 20-29, 30-39, 40-49, 50-59, 60-69 and 70 and over.  Age group awards in the 10K will be awarded to the top three in each of the following age groups: 19 and under, 20-29, 30-39, 40-49, 50-59, 60-69 and 70 and over.
Our awards policies are available here.
Finish line photos and video will also be available on the results page. These may not be published for several days.
---
VOLUNTEER
Want to race this one for free? Volunteer at any of these upcoming events and rack up as much credit as you can. Or in lieu of credit for yourself, you can have us donate $25 per shift to a cause partner of your choice. What's this all about, anyway? Learn more about the volunteer program here.
---
DIRECTIONS
Take the F train or Tram to Roosevelt Island.  All pre- and post-race activities are on Firefighters Field, a short walk from public transit, close to the start and finish.
Please check MTA Trip Planner for up to date and detailed mass transit directions and Google Maps for driving directions. Parking is limited at all of our events, we strongly encourage you to use mass transit. If you do choose to drive, please park in the garage where you exit the bridge, roughly half a mile north of Firefighters Field. There is no available parking near Firefighter's Field.
---
POLICIES
The standard no-refunds, no-deferrals, no-transfers policy applies, unless you are signed up for the NYCRUNS Membership Program. NYCRUNS members receive a 10% discount, race deferral rights, and other perks. Strollers or dogs are not allowed in NYCRUNS races and you may be disqualified if earbuds or headphones hinder your awareness. You must remain on pace to finish within the time limit in order to receive course support and an official finish time. Please familiarize yourself with our complete policies and rules of competition here.
---