Race Calendar
NYCRUNS Governors Island 5K & 10K
August 12, 2017
Start time: 10K: 9:00 AM | 5K 9:15 AM
Governors Island
Address: Nolan Park Governors Island, NY
---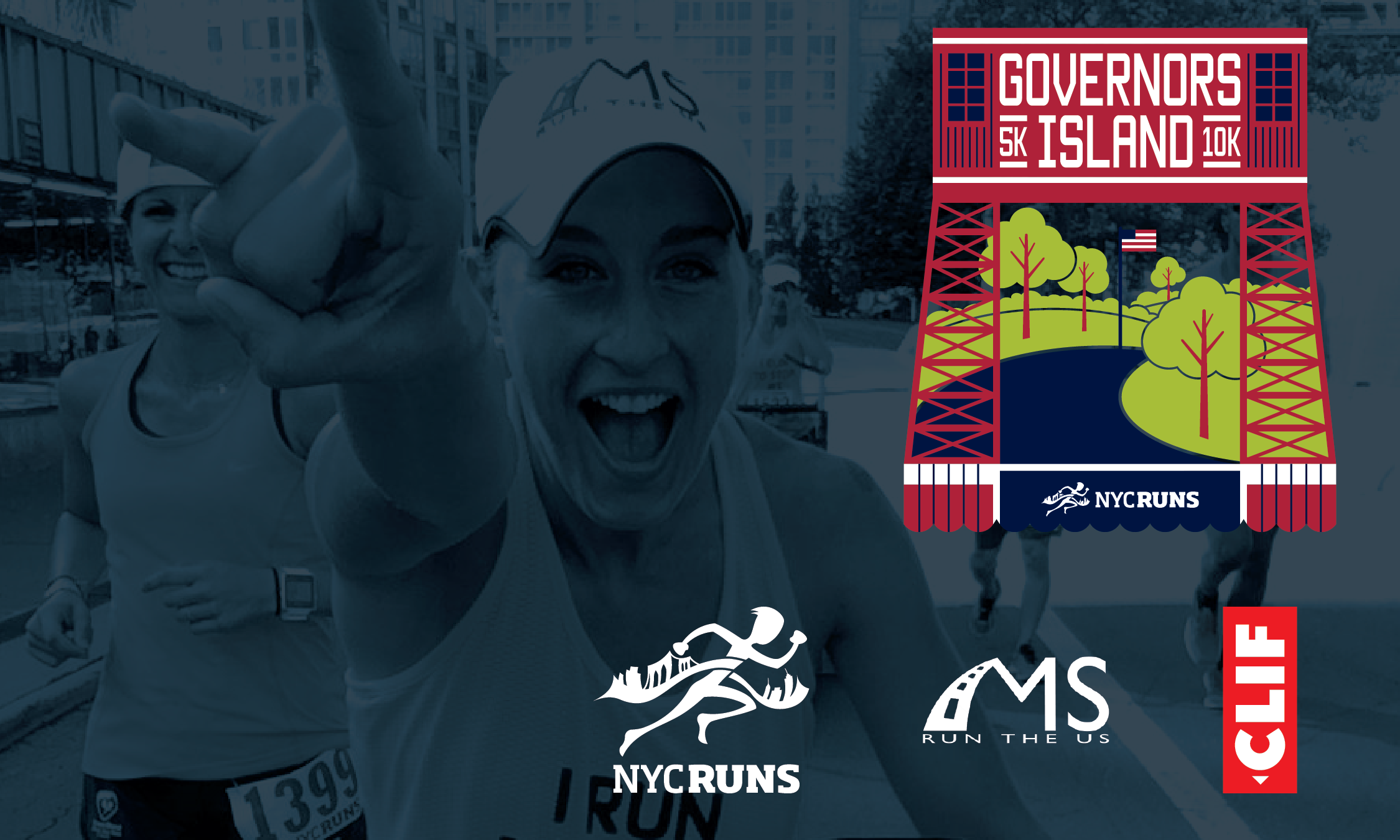 ***This race is nearly sold out and is expected to sell out before online registration is scheduled to close. There will be no registration available at packet pickup or on race day.***
The NYCRUNS Governors Island 5K & 10K offers unrivaled views of Manhattan, Brooklyn, and the Statue of Liberty, starts off with a ferry ride and features a great post-race party.  Afterwards, stay and enjoy all the island has to offer!
---
ABOUT THE CAUSE
Multiple Sclerosis, or MS, is a long-lasting disease with no cure that can affect your brain, spinal cord, and the optic nerves in your eyes. It can cause problems with vision, balance, muscle control, trouble walking, fatigue, pain, weakness, cognitive dysfunction and many other problems. Join us at the event to help raise funds via Firstgiving to support MS Run the US's fight for a cure!
Go to Firstgiving to sign up for fundraising, create a team when registering for the event, or choose one of the existing teams. If you do not already have a Firstgiving account, one will be created for you when you register.
---
COURSE
---
SPECTATORS
Want to have someone cheer you on at the finish?  Up to 4 people can join you but they will need to register as spectators at $20 per person, receive a number and accompany you to the ferry.  Spectator numbers can only be picked up at packet pickup or mailed. Spectators also are welcome to partake of post-race food and drink but must wear their bib. Children three and under do not require a bib and strollers are allowed.
(This charge is necessary as there are limited spots on the prerace ferries)
---
AMENITIES
Bag check and toilets will be provided.  The giveaway for this race will be a great tech t-shirt (note: sizes are guaranteed – if we don't have your size at the race, email theteam@nycruns.com with the race name, your name, size and address and we'll reprint and ship your shirt to you).  Water and Gatorade will be available on the course, and Clif Bar products, bagels, spreads, fresh fruit and more will make up the usual great NYCRUNS post race spread to greet you at the finish line. 
---
PACKET PICKUP
Due to security restrictions on Governors Island, packet pickup must be done in advance of race day.
 A friend or acquaintance may pick up your packet for you–they'll need only provide your name to packet pickup staff. Pre-Race packet pickup will be Friday 8/11 from 1PM-7PM at 
Paragon Sports
 (867 Broadway) in Manhattan.
There will be no race day packet pickup whatsoever.
---
BIB & SHIRT MAILING
If registering on or before 7/20 you can choose to have your bib (including any spectator bibs) & shirt mailed to you for an additional fee of $20.  You must choose this option when registering and the bib must be mailed to the address you enter at that time.  Shipping to domestic US addresses only.
---
COST
See chart below. NYCRUNS members receive a 10% discount, race deferral rights, and other perks.  Registration during packet pickup (if available) is cash or credit, no checks please. Register early to make things easier for us and cheaper for you!
There will be no race day registration whatsoever.
| | | |
| --- | --- | --- |
| | | |
| Through 7/16 | $35 | |
| Through 7/27 | $40 | |
| Until online registration closes | $50 | |
| Packet Pickup (if available) | $60 | |
| Race Day | Not available | |
---
AWARDS
Awards will be given to the top three male and female runners overall in each race. Age group awards in the 5K will be awarded to the top three in each the following age groups: 9 and under, 10-14, 15-19, 20-29, 30-39, 40-49, 50-59, 60-69 and 70 and over.  Age group awards in the 10K will be awarded to the top three in each of the following age groups: 19 and under, 20-29, 30-39, 40-49, 50-59, 60-69 and 70 and over. Our awards policies are available here.
---
ABOUT MS RUN THE US
MS Run the US, Inc. was founded in 2009 by Wisconsin native Ashley Schneider.  Inspired by her mother Jill Kumlien – who was diagnosed with MS in 1980 and died earlier this year due to complications from the disease – Ashley created the organization to raise funds to further MS research and to help those living with disability due to their MS symptoms.  In 2010 Ashley ran 3,100-miles solo across America to raise awareness for the organization and has since created an annual 3,100-mile relay run from LA to New York that will conclude at the NYCRUNS Governors Island 5k & 10k!  MS Run the US is a registered 501(c)3 charity. For more information please visit: www.msruntheus.com.
---
VOLUNTEER
Want to race this one for free?  Volunteer at any of these upcoming events and rack up as much credit as you can.  Or in lieu of credit for yourself, you can have us donate $25 per shift to a cause partner of your choice.  What's this all about, anyway?  Learn more about the volunteer program here.
---
DIRECTIONS
There's only one way to get to the island – the Governors Island ferry, and your ferry ride is included in your race registration.  You must arrive at the Battery Maritime Building at 10 South St. no later than 7:30 AM to check in and you must have your race bib.  The 4,5, R, and 1 trains are closest to the ferry terminal.  Please note, the ferry is only for registered runners and paid spectators with visible race bibs.  Information regarding public access to Governors Island is available here.
Please check MTA Trip Planner for up to date and detailed mass transit directions and Google Maps for driving directions.
---
POLICIES
The standard no-refunds, no-deferrals, no-transfers policy applies, unless you are signed up for the NYCRUNS Membership Program.  NYCRUNS members receive a 10% discount, race deferral rights, and other perks. Strollers or dogs are not allowed in NYCRUNS races and you may be disqualified if earbuds or headphones hinder your awareness.  You must remain on pace to finish within the time limit in order to receive course support and an official finish time.  Please familiarize yourself with our complete policies and rules of competition here.
---