Race Calendar
Brooklyn PTA 5K
May 13, 2017
Start time: 10:00 AM
15th street and Prospect Park West
Address: Prospect Park - Bartel Pritchard Square Brooklyn, NY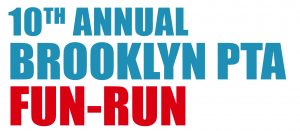 For ten years now, the PTA 5K Fun Run has brought together hundreds of parents, teachers, and students from scores of Brooklyn schools and beyond to run/walk/stroll/toddle 5-kilometers through Prospect Park.  It has become a rite of spring for so many local schools – not only for the funds it raises for our PTAs, but for the community it builds.
Please join the PTAs of Brooklyn's public schools and our event sponsors — City Council Members Brad Lander, Laurie Cumbo, Stephen Levin, and Carlos Menchaca; Brooklyn Borough President Eric L. Adams; and school partner PS 107 – for this year's race which will take place on:
Saturday, May 13th at 10AM.  Number pickup and pre race activities will begin at 8:45 AM in the  Bartel-Pritchard  Parking Lot. Stay-tuned for information on where numbers can be picked-up in advance.
Participants pay a registration fee ($20/individual, $5 for each additional family member up to 5) and may raise additional money through sponsors.
WANT TO GET YOUR PTA INVOLVED?  Commit to being a race captain!
Recruit at least 20 participants from your school community (and supporters) to register and fund-raise for the race. The more people you register, and the more you fund-raise through sponsorship, the greater the proceeds for all schools!
For schools that recruit 20 or more participants, funds will be allocated in the following way: 50% of total profits from the race will be divided among each participating school, 25% will be divided in proportion to the number of participants in the run from each school, and the remaining 25% will be divided among the top 1/3 Title 1 schools.
PROVIDE ADDITIONAL SUPPORT FOR SCHOOLS IN NEED
The PTA 5K Fun Run allocates a greater share of the money raised to participating schools with a high percentage of Free and Reduced Price Lunch students, but there's more to be done for those schools most in need.  Here are some ways you can be involved:
Offer your individual/family registration to a Title I school.  On the registration form, you can check the box "yes" to apply your registration to a Title I school.   If your school has already met qualifying team levels, we will credit your registration to a school that could use a boost to qualify for funding.
Partner with another school, and if you have plenty of runners to qualify, loan them a few so they can make the minimum number, or create one large team and split funds.
Raise additional sponsorship funds within your school community and write a check to the event from your PTA.
Contact us to discuss these, or your own creative ideas to bring additional support to schools with great need.