Race Calendar
This Page Refers To Last Year's Race, It Has Not Been Updated For The Next Race Yet
Brooklyn Pride LGBT 5K Run
June 14, 2014
Start time: 10:00 AM
Bartel Pritchard Square
Address: Prospect Park Brooklyn, NY

This race is sold out. No race day registration will be available.
Show Brooklyn your pride at the 17th annual Brooklyn Pride LGBT 5K Run! The race follows a 5 kilometer route through scenic and historic Prospect Park. A portion of the revenue generated will go to GMAD (Gay Men of African Descent), which has been serving the LGBTQ Community for over 25 years and has provided development and leadership opportunities for LGBTQ young adults since 2000. GMAD views youth as promising and strives to provide them with substantive and positive support.
The race directors are working to continue improving the Brooklyn Pride Run and make this race the best in its 17 year history! New this year! Every runner will receive a Brooklyn Pride Run tech t-shirt and a custom engraved Brooklyn Pride Run finisher's medal. There will also be prizes for the top finishers.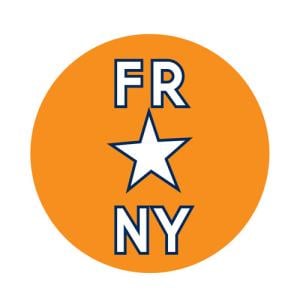 The race is co-sponsored by Brooklyn Pride and Front Runners New York. Brooklyn Pride is one of the largest and most prominent organization serving Brooklyn's LGBT community. Be sure to check out all the other festivities during Brooklyn Pride! Front Runners New York is an LGBT running club with organized long runs, speed training, multisport workouts, socials events, and much, much more. The club is a supportive community for athletes of all ability levels and interest. Everyone is welcome to join fun runs on Wednesday night and Saturday morning in Manhattan and Tuesday night in Brooklyn.
Runners with questions should contact race co-directors Steve Waldon and Dan Ferguson at: priderun@brooklynpride.org
Course Info: The course is a beautiful run over the rolling hills of Prospect Park, Brooklyn. The race will begin approximately ¼ mile inside the entrance to the park at Bartel-Pritchard Square, which is at the corner of Prospect Park West and 15th Street. Runners will follow the park's main loop drive, completing a 5 kilometer lap of the park, to finish near the starting point. There will be mile markers along the course. Water will be available at the half-way mark and at the finish. There will be bag drop on race day.
Directions by Subway: Take the F train to the 15th Street-Prospect Park stop and walk east to the start. Please check the MTA website for details at mta.info.
Fees: $30.00 through June 13th. Race day registration will be $35 if the race has not already sold out. Race capacity is 500 runners.
Packet Pickup: Runners will be able to pick up race packets, which include tech t-shirt and bib with timing chip, prior to race day at JackRabbit Sports in Park Slope (151 7th Ave, Brooklyn, NY 11215) on both Thursday, June 12, and Friday, June 13, from 1-7 pm. Runners will also be able to pick up race packets on race day from 8:00-9:30 AM inside the park, just beyond the entrance at Bartel-Pritchard Square.