This page is for those climbers who have received an invitation to the 2021 Empire State Building Run-Up. If you were scheduled to participate in 2020, you will receive communication to affirm your entry in June. 
Lottery applications are now closed. Please check your email to see if you have been invited.
Congratulations on receiving an invitation to the 2021 Empire State Building Run-Up!  Now take the next step and complete your registration.
This event was rescheduled from May 2020 due to COVID-19.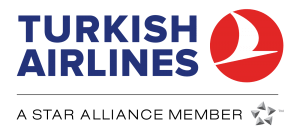 In its 43rd year, the Empire State Building Run-Up Presented by Turkish Airlines Powered by the Challenged Athletes Foundation ("ESBRU") is the marquee tower race in the world. The ESBRU challenges runners from around the globe to race up the Empire State Building's famed 86 floors – 1,576 stairs. While visitors can reach the Observatory via elevator in under a minute, the fastest runners cover the 86 floors in approximately 10 minutes. How fast can you finish?
Climb For CAF
Climbers may also gain entry by fundraising for the Challenged Athletes Foundation (CAF).  The mission of CAF is to provide opportunities and support to people with physical challenges, so they can pursue active lifestyles through physical fitness and competitive athletics. CAF believes that involvement in sports increases self-esteem, encourages independence, and enhances quality of life.
Fundraising entries offered through the Empire State Building Run-Up's official charity partner, the Challenged Athletes Foundation (CAF) are currently sold out. If you wish to learn more about CAF's fundraising program, you can visit http://support.challengedathletes.org/esbrunup, or email Jason Karavidas at jasonk@challengedathletes.org.
Race Day
Bibs and shirts will be mailed approximately 10 days prior to the event. Please make sure the address you provide at registration will be valid when your items are shipped. All participants will be given an arrival time and early entrance will not be permitted. It is recommended that all runners arrive ready to race; limited facilities will be available for changing.
COVID-19
COVID-19 has changed many things about our events. The following procedures will be in effect for this event:
You may not attend the event if you have experienced symptoms of COVID-19 or tested positive in the fourteen (14) days prior to the event.
For this indoor event proof of vaccination will be required. You may also be required to wear a mask for the duration of the event, and/or provide proof of a negative COVID-19 test.
No guests are allowed at the race site
Upon entry to the race site, a medical professional will take and record your temperature.
To avoid crowding, you must show up on time for your designated wave and leave immediately after completing your race.
Running in a group of two or more is not permitted.
If you test positive for COVID-19 within the fourteen days following the event, you must email theteam@nycruns.com so that we may notify staff and participants as necessary.
Prior to the race you will receive details on exact procedures for this event.
Awards
Awards are given to the top three elite male and elite female climbers overall and to the winners of the Broker heat. Age group awards are given to the top three male and female climbers in each of the following age groups: 19 and under, 20-29, 30-39, 40-49, 50-59, 60-69 and 70 and over. Our awards policies are available here.
Amenities
All climbers receive a race shirt commemorating their participation in the 2021 Empire State Building Run-Up. All finishers receive a medal.  Bag check and limited restrooms are be available.
Directions
Take the BDFMQNR to 34th Street, Herald Square and walk east on 34th Street. Alternately, take the 6 to 33rd Street and walk west on 34th Street. Please check MTA Trip Planner for up-to-date and detailed mass transit directions and Google Maps for driving directions. Parking is available at garages near the Empire State Building at your own expense. We strongly encourage you to use mass transit.
COST
The Empire State Building Run-Up costs $125.00. Our standard no-refunds, no-deferrals, no-transfers policy applies. This event is ineligible for perks provided by the NYCRUNS membership program.

Race Contact