THE VIRTUAL RACE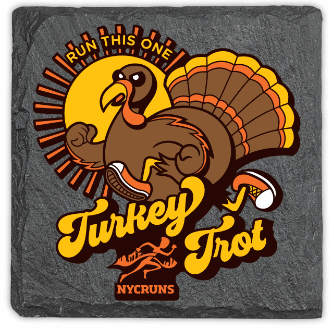 At NYCRUNS, we believe certain truths are self-evident and one of those truths is that you should be able to run a Turkey Trot with your friends and family on Thanksgiving. It won't be the same as last year, but I think you'll like what we're cooking and you're going to want to bring your friends. Lace up your shoes and get ready to dig in.
You can run any distance you want and if you want (and if It's safe), you can of course run with your friends and family. Please make sure you all choose the same team so we can group you TOGETHER in the results. On Thanksgiving Day, make sure you wear the Turkey Trot face wrap out on your run. It can be used as a mask, cap, do rag, baclava, neck warmer, hair tie and more. Finally (and if you ask us most importantly), make sure you use your medallion coaster at Thanksgiving Dinner wherever you are. Your friends, your family, and all of us will have one. Best. Potluck. Ever.
Finally, a portion of the proceeds will be going to a slew of worthy non-profits. We'll also be actively encouraging donations and if you want to add one to the mix, please use the form listed in your registration receipt. We will be setting this up on our new Run This One fundraising platform in early October.
HOW IT WORKS
Most importantly, have fun.
You can run or walk anywhere you want, including a treadmill. You may also choose to bike your miles. You can track your miles any way you want and with any device you want.
Once you've run, you'll submit your miles through  our new Run This One results system which is accessible to registered runners via their dashboard. You can automatically sync via MapMyRun and Garmin Connect, or you can add runs manually of course.
It's all on the honor system. We trust you.
WHAT YOU GET & WHAT IT COSTS
All participants receive a high quality running gaiter and a coaster medallion to commemorate their achievement (and hold their drink!) If you would like a long sleeved technical shirt that's an option you can add at checkout.
There is no fee for domestic shipping. International shipping will cost an additional $40.00. We will do everything we can to get items delivered on time, but we cannot guarantee this for international shipping.  Shipping will being in November.
NYCRUNS members receive a 10% discount, race deferral rights, and other perks.
| | | |
| --- | --- | --- |
| Through 10/18 | $40 | |
| Through 11/2 | $50 | |
| Long Sleeve Techie Add-On | $20 | |
THE CAUSES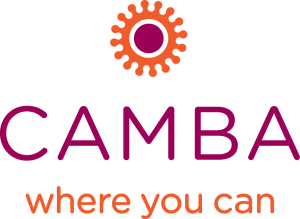 CAMBA's services reach more than 60,000 individuals and families every year, including 10,000 young people, and brings critical programs to New Yorkers of all backgrounds.  Your support helps prevent families from being evicted from their home, helps break the generational cycle of poverty by assisting high school students to become the first in their family to attend college and brings literacy classes, legal services and job training programs to immigrants and low-income adults.  These are just a few of CAMBA's 160 programs. With your help, we can make a stronger New York City!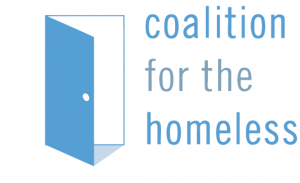 The Coalition for the Homeless is the nation's oldest advocacy and direct service organization helping homeless men, women and children. We believe that affordable housing, sufficient food and the chance to work for a living wage are fundamental rights in a civilized society.
Every day, our 11 frontline programs help more than 3,500 men, women and children survive immediate crises and put them on the path to long-term stability

Family Promise helps families experiencing homelessness, and low-income families, achieve sustainable independence through a holistic, community-based response. Through highly individualized, person-centered, trauma-informed care, we provide a compassionate, comprehensive response to the crisis of family homelessness prevention services before families reach crisis, shelter and case management when they become homeless, and stabilization programs once they have secured housing, to ensure they remain independent. Our community of staff and volunteers are the driving force behind local solutions that impact and change the lives of families in need.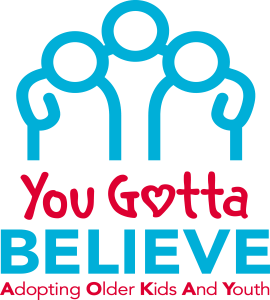 Founded in 1995, You Gotta Believe works to find permanent, loving homes for young adults, teens, and pre-teens in the foster care system before they age out and run the high risk of experiencing homelessness and other dire situations. You Gotta Believe's core services include working one on one with foster youth to connect them to family and to address trauma. You Gotta Believe also recruits, trains and certifies foster/adoptive parents.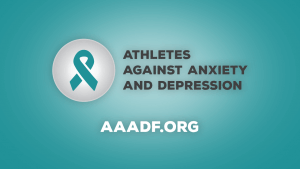 Athletes Against Anxiety and Depression is dedicated to providing resources to anyone suffering from a Mental Health Issue. These resources include Free Therapy and other modern day tools to help anyone suffering
100% of donations and a portion of the proceeds will go toward these causes. If you're part of a non-profit and would like to be added to the Turkey Trot, please fill out this form.
COVID-19 SAFETY
Please follow these practices for running safely during the ongoing crisis and for how to wear a mask while running.
POLICIES
The standard no-refunds, no-deferrals, no-transfers policy applies, unless you are signed up for the NYCRUNS Membership Program.
As per the Protecting Young Victims from Sexual Abuse and Safe Sport Authorization Act of 2017, any adult interacting with amateur athletes, defined as a child or minor under the age of 18 that participates in youth running programs or any events hosted or operated by NYCRUNS, has a duty to report a reasonable suspicion of sexual misconduct such as child sex abuse, non-consensual sexual conduct, sexual harassment or intimate relationships involving an imbalance of power within a 24- hour period to local law enforcement by calling the New York State Central Register at 800-635-1522. Participants found to be listed on a sex offender registry, convicted of a sex crime, or caught having, creating, or distributing child pornography will be immediately barred from all NYCRUNS events.
Race Contact