THE RACE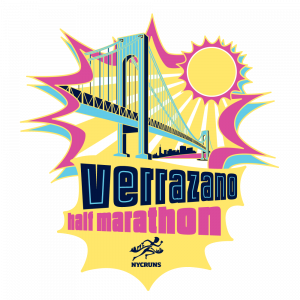 In 2012, NYCRUNS staged the very first Half Marathon held entirely in Shore Road Park. This worked so well that we would do as many 6 in some years. We probably could have done more to tell you the truth. Unfortunately, deteriorating roadway conditions forced us to discontinue doing these races in 2019.
However, these can be done as a virtual race and since everyone is practicing social distancing, you should be able to navigate the aforementioned (and since somewhat improved) roadway safely.
A VIRTUAL RACE?
Virtual races have been around for a few years at least and come in all shapes and sizes. Largely though, they are designed so that you can do the race you want when you want. Once you have completed it (or if you want to try 10 times, that's fine too), you send us the results and we publish them like any other NYCRUNS race. Just remember, these are meant to be a way to have fun and the most important thing is that you Win Your Race!
Once you register you'll receive further instructions on how to send us results. If you have any questions, just email theteam@nycruns.com
THE AMENITIES
NYCRUNS will send you bibs as soon as we possibly can, but no earlier than 4/6. Medals or plaques celebrating your accomplishment will ship at the end of the month you completed the race in.  We're going to skip the race shirt for this one though, so please run in your favorite NYCRUNS race shirt, preferably from one of the Shore Road Park races.
When you register, you'll receive instructions on how to submit your results to us. We'll even attach a selfie from the finish line if you like!
Results must be submitted by 10/10/20.
THE COURSE
You can run any course you want, but we recommend the classic NYCRUNS Shore Road course if you can make it there. That course starts at the pier and utilizes the entire path.
The USATF map has details on exactly where to start, finish, and turnaround, however we usually ran this one in reverse order (short loop first) as depicted on the NYCRUNS Map to simplify the overall logistics. Feel free to ask us any questions!
One note on measuring with GPS - it's a bit inaccurate. If you run the prescribed course, it will probably come up wrong. If you run any non-certified course, you should probably go closer to 13.4 miles to be sure you get your distance.
Note: Due to shipping restrictions, we cannot ship outside of the United States.
COVID-19 SAFETY
In addition to the precautions recommended by the NYC DOH, please follow these practices for running safely during the ongoing crisis.
COST
The cost of this virtual race is $50.00. NYCRUNS members receive a 15% discount, race deferral rights, and other perks.
POLICIES
The standard no-refunds, no-deferrals, no-transfers policy applies, unless you are signed up for the NYCRUNS Membership Program.
As per the Protecting Young Victims from Sexual Abuse and Safe Sport Authorization Act of 2017, any adult interacting with amateur athletes, defined as a child or minor under the age of 18 that participates in youth running programs or any events hosted or operated by NYCRUNS, has a duty to report a reasonable suspicion of sexual misconduct such as child sex abuse, non-consensual sexual conduct, sexual harassment or intimate relationships involving an imbalance of power within a 24- hour period to local law enforcement by calling the New York State Central Register at 800-635-1522. Participants found to be listed on a sex offender registry, convicted of a sex crime, or caught having, creating, or distributing child pornography will be immediately barred from all NYCRUNS events.
Race Contact