SOCIAL DISTANCING, NOT SOCIAL DISCONNECTING
Summer kicks off on June 20th and that weekend, we're going to kick it off together at the Summer Loving Virtual Race, brought you you by Run This One!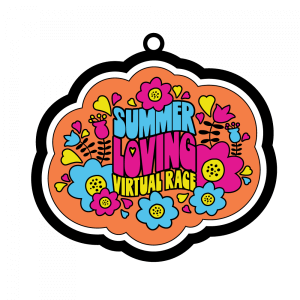 Run whatever distance you like, just make sure you do it in the most summery fashion. Whether this is your first 5K, a Marathon PR attempt, or anything in between - we'll publish the results afterwards including that pic of you at your summer's best.
You get to help out a bit here too as a portion of the proceeds and 100% of donations (minus credit card processing fees) will be going to the The Robin Hood Relief Fund, an established non-profit with a long history in service of NYC. Robin Hood will deploy your support to vulnerable New Yorkers and the organizations on the front lines that serve them during the COVID-19 crisis and its aftermath.
A VIRTUAL RACE?
Virtual races have been around for a few years at least and come in all shapes and sizes. Largely though, they are designed so that you can do the race you want when you want. Once you have completed it (or if you want to try 10 times, that's fine too), you send us the results and we publish them like any other NYCRUNS race. Just remember, these are meant to be a way to have fun and the most important thing is that you Win Your Race!
Once you register you'll receive further instructions on how to send us results. If you have any questions, just email theteam@nycruns.com
WHAT YOU GET & WHAT IT COSTS
There are four tiers of pricing for The Summer Loving Virtual Run .
The Picnic costs $20 and we'll mail you a sweet sticker and magnet featuring the Summer Loving logo.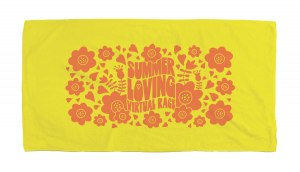 The Barbecue costs $40 and you'll receive a sticker, magnet and a medal. If  you opted for the virtual edition of our Summer Loving 5K & 10K, originally scheduled for 5/17,  you are entered into the Barbecue.
The Outdoor Movie costs $60 and you'll receive everything in the Barbecue PLUS a technical t-shirt.
NYCRUNS members receive a 10% discount, race deferral rights, and other perks.
Due to the charity component, we are unable to allow race credit for this event.
THE CAUSE
The Robin Hood Relief Fund is helping New Yorkers by supporting the nonprofit organizations on the front lines. 100 percent of donations will provide emergency support through food, housing, job security and more.
COVID-19 SAFETY
Please follow these practices for running safely during the ongoing crisis and for how to wear a mask while running.
POLICIES
The standard no-refunds, no-deferrals, no-transfers policy applies, unless you are signed up for the NYCRUNS Membership Program. We are not shipping overseas for this event, so please select the Picnic option if you are abroad and want to participate.
As per the Protecting Young Victims from Sexual Abuse and Safe Sport Authorization Act of 2017, any adult interacting with amateur athletes, defined as a child or minor under the age of 18 that participates in youth running programs or any events hosted or operated by NYCRUNS, has a duty to report a reasonable suspicion of sexual misconduct such as child sex abuse, non-consensual sexual conduct, sexual harassment or intimate relationships involving an imbalance of power within a 24- hour period to local law enforcement by calling the New York State Central Register at 800-635-1522. Participants found to be listed on a sex offender registry, convicted of a sex crime, or caught having, creating, or distributing child pornography will be immediately barred from all NYCRUNS events.
Race Contact